This page will be used to publish any 'new and exciting' tit bits that either we find or YOU tell us about, so get e-mailing!!
New page... O Captain! My Captain!
Updates to Caroline Jousiffe born 1866
Welcome to the family. Hailee Lovell was born to Stacy Jousiffe Miller and Chris Lovell on the 15th December 2007, in Southport, North Carolina, weighing in at 7lb 3oz; welcome to the family Hailee
Welcome to the family. Thomas and Aimee where born to David and Louise Costello (nee Clements), on 15 Sep 07 in Reading. Welcome to the family Thomas and Aimee.
Slave Trader! I have just found the item below which adds a little more information on Edward Jousiffe the 'slave trader'. More and more books are being digitised and put on the internet and as such little snippets of info keep appearing.
| | |
| --- | --- |
| | During one of my trawls through the WWW I came across this entry: |
BIBLIOTHEQUE
PARTI SOCIALISTE, VILLERET
www.m-ici.ch/ftp/pdf/1143466205psvi.pdf
| | | | | | |
| --- | --- | --- | --- | --- | --- |
| Auteur | Titre | Edition | Date | Numéro | Numérotation originelle |
| JOUSIFFE, M.J | A Road-Book for Switzerland and Chamounix / M.J. Jousiffe | Geneve : Pelletier | 1839 | 122 | 174 |
If anyone has any ideas as to who it might be, we'd be grateful to hear from you!
| | |
| --- | --- |
| | I've just found the bottle below advertised on e-bay! Apparently dating from the 1880's and dug up from a Victorian tip. Sydney Jousiffe was born in 1851 and was in the wine merchants partnership with his brother. Wine |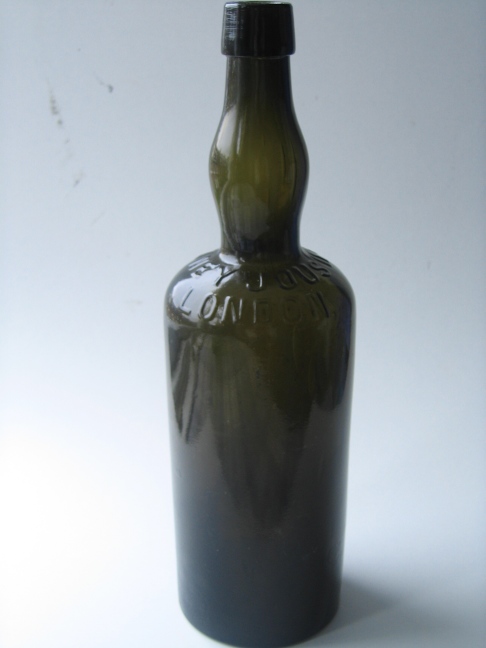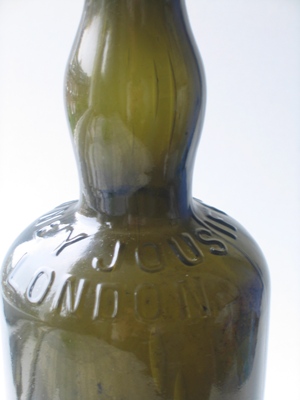 | | |
| --- | --- |
| | We have had a request from one member of the family to remove their personal information from the web site. If there are any others who are uncomfortable with their details (name, birth date etc) being published on the web, could they please contact Pete and he will either remove the info completely or change to son/daughter etc. |
| | |
| --- | --- |
| | I have just received an e-mail from Ron Jousiffe updating us on his branch of the tree. Ron is the son of Edward Jousiffe, first son of Edward 'Tiger' Jousiffe. He tells us that ...."I have just found your web site and thought you would be interested to add my side of the tree. My father's name was Edward I believe he was the first son of tiger Jousiffe, I have three sisters, Louise, Peggy, and Doreen. I have two son's, Andrew, and Tony. Andrew has two sons and a daughter, Tony has two sons". Thanks very much Ron; the new info has been added to the 'Descendants of Frederick William Jousiffe' page. |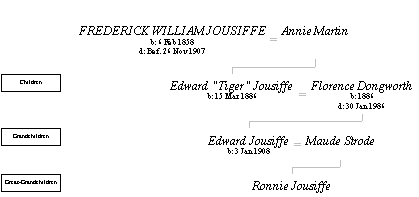 | | |
| --- | --- |
| | Paul Jousiffe and Vicky Durosaro were married in Paphos, Cyprus on 22 September 2003. |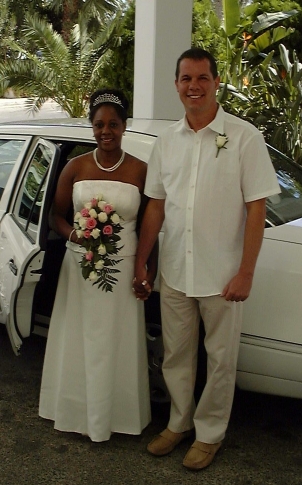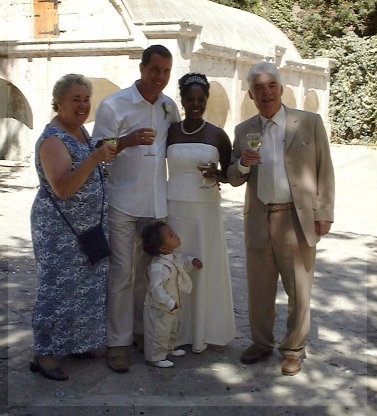 The Wedding Party
| | |
| --- | --- |
| | Steve Jousiffe (son of Frank and grandson of Robert John Jousiffe) from Coventry has been kind enough to keep us updated with their branch comings and goings. These have been added to the "Descendants of Frederick William Jousiffe" tree. Many thanks Steve, I'll probably be after more info from you in the near future! |
| | |
| --- | --- |
| | Curtis Paul Jousiffe was born to Vicky Durosaro and Paul Jousiffe (son of Ken and Nina Jousiffe (nee Curtis)) on 7 March 2002. Curtis was a little early and weighed in at 5lb 12oz. Curtis is a 4th great-grandson of John James Joseph Jousiffe. Welcome to the family Curtis!! |
It looks as though we may have had the odd rogue in the family. I don't know who this chap was but we will try to find out more. These couple of lines come from the 31 Dec 1840 annual report from Her Majesty's Commissioners to Viscount Palmerston, Sierra Leone.
"We have lately received intelligence, on which we can depend, that the notorious Edward Jousiffe, who made his escape from the gaol of this colony after his conviction as a British subject for slave-dealing, died not very long since at the Rio Pongas".
| | |
| --- | --- |
| | Lauren Louise was born to Louise Clements (daughter of Paul and Kay Clements (nee Jousiffe)) on 2 October 2001. Lauren is the 5th great grand-daughter of John James Joseph Jousiffe. Welcome to the family Lauren!! |
| | |
| --- | --- |
| | Audrey Miller nee Jousiffe (my Aunt) has e-mailed to say that the 'mystery' 'Edward' Jousiffe photographed in North Adams, Massachusetts, was her father's uncle. That could mean that he was in fact the 'Edwin' Jousiffe (brother of Frederick William Jousiffe) that we have on the tree. Audrey says that her father told her that his uncle married a lumber kings daughter in the US and changed his name to hers. Unfortunately we don't know what her name was! Thanks very much Audrey. |